COSMETIC DENTISTRY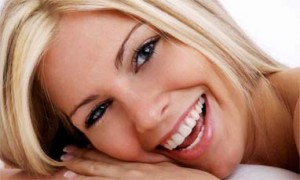 Cosmetic dentistry has been around for thousands of years.  With the advancement of medical techniques and technology there are many ways that a cosmetic dentist can brighten up your smile.
MODERN COSMETIC DENTISTRY PRACTICES
Tooth Whitening
As adults age their teeth become darker due to changes in the mineral structure of the tooth.  Teeth also get stained by bacterial pigments, food, and tobacco.  There are numerous methods to whiten teeth.  One of the most powerfull methods is in-office bleaching offered by Dr. Brisley. There are also at home, over the counter bleaching products available at most stores and whitening products such as chewing gums, rinses, gels, and toothpastes.
The American Dental Association recommends that a dentist check over ones teeth before undergoing any whitening treatment.  Please consult Dr. Brisley if you have any questions or concerns about whitening procedures and products.
Dental Implants
A dental implant is a mechanism that is designed to replace the tooth's root.  These devices are placed into the bone of the jaw and will fuse with the jaw.  These implants can then be used to support various dental prostheses such as, dentures, crowns, and bridges.
One of the newer more promising dental implant procedures on the market today is the All-on-4 procedure. The all-on-four procedure is a revolutionary new technique which allows a dental professional to place fixed prosthesis with 12 to 14 teeth in one day!  This procedure is perfect for patients that have poor bone levels and who would normally require a bone graft.
Dr. Brisley specializes in the All on 4 procedure and would love to answer any questions you may have and provide you with any additional information you require.  If you are in the Laguna Beach, Aliso Viejo or Laguna Niguel area please contact us today.
Dental Veneers

A dental veneer is a thin layer of restorative material placed over the facial surfaces of your tooth.   There are two types of materials used for veneers.  They can either be dental porcelain or composite.  They can be used to correct uneven tooth alignment, tooth spacing, discoloration, worn out enamel, and chips or cracks.
Some of the advantages of dental veneers are a natural tooth appearance, gum tissues tolerate porcelain quite well, stain resistance and they offer a conservative approach to changing a tooth's color and shape.
Dentures
Dentures are prosthetic devices that have been designed to replace missing teeth.  Dentures can be bonded, clasped, or implanted depending on the situation.
Dentures can allow you to eat the foods you love, restore your youthful appearance, speak more clearly, and help you to feel better about yourself.
Dental Bonding
Dental bonding is a procedure in which a resin material, that is color matched to your teeth, is applied and hardened with a particular light source.  This bonds the material to the tooth, restoring or improving a person's dental appearance.
Please Contact Us if you have any questions or would like to setup a consultation.  We would love to hear from you.

 Aliso Viejo dentist , Mission Viejo dentist , Newport Beach dentist , Dana Point Dentist