About Dr. Mark Brisley, DDS
Dr. Mark Brisley is a well trained and highly educated professional. He has been in private practice since 1986. After Dr.  Brisley graduated from Cal State Long Beach with a degree in chemistry, he went to work at Hoag Hospital filling doctor's orders for medications and IVs.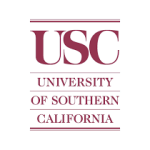 The desire to achieve higher goals drove Dr. Brisley back to school. After some self-inventory, dentistry was the obvious choice. A natural born "tinker", Dr. Brisley is truly a fix it guy. Graduating 24th in his class and on the Dean's List at University of Southern California, Dr.Brisley has never  lost the love of fixing things. He still casts his own gold crowns and does repairs in his office lab.  Continuation of his education has pushed Dr. Brisley to become certified in ClearCorrect (invisible braces) and to develop expert skills in dental implants  such as the all on 4 procedure and cosmetic dentistry. Check out Dr. Brisleys' new invention Tooth Armour.
Fill out the form below to contact me for a personal consultation.